Thanks for the invitation of Dr. Li Wei, Chairman of BioBay Life Science and Technology Park, DaJiMed together with Tjugohundra 18 AB from Sweden, Guangdong Nutrition & Health Industry Association and several enterprises joined the 1st BioBay Life Science collaboration meeting on May 27, 2023.
The president of Tjugohundra 18 AB, Mr. John Jiang, firstly introduced Tjugohundra 18 AB that is specialized in healthcare products' marketing and sales in Sweden. They have already established the commercial partnership with OneMed, the largest medical institution in Sweden in joint bidding.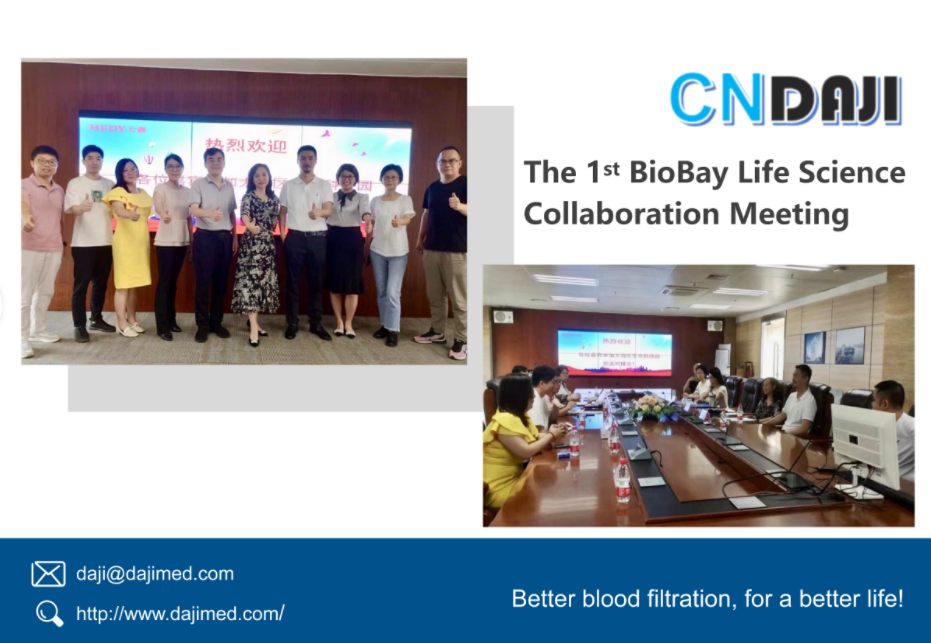 DajiMed also made some introduction on its company and main leucoreduction technology and future development plan. DaJiMed, specialized in R&D, marketing and sales on leucoreduction technology. Its bedside & blood bank type of leucocyte reduction filter can be independently used in hospitals & laboratories. It can also be conjuncted with blood bag as in-line use to ensure blood transfusion safety that is commonly used in blood bank & hospitals.
These interactions enabled us to deepen our understanding of the Europe market's needs and expectations. We are looking forward to exploring more new avenues for collaboration.