Constituent blood products(part 1)
Blood transfusion filter supplier shares that the components of blood include: (1) the components of blood separated from the whole blood, such as concentrated red blood cells, red blood cell suspension, plasma, concentrated platelets; (2) plasma or platelets collected by the single collection; (3) by the low temperature of the preparation of fresh frozen plasma sediment, is rich in blood coagulation factor Ⅷ and fibrinogen.
(1) all kinds of red blood cell products
1. Concentrate red blood cells
Red blood cell concentrate (hematocrit, red blood cell concentrate or less plasma blood) is the simplest red blood cell composition product. About 80% of clinical blood is used for transfusion of red blood cells. The whole blood was naturally precipitated overnight in the refrigerator at 2 ~ 6℃, or prepared by centrifuge with a specific specification at low temperature, the plasma layer was removed, and preserved at 2℃ ~ 6℃ after adding additives. The hemocyte specific volume was 50% ~ 90%, and about 70% was better, with little plasma content and low viscosity. The red blood cell concentrate also contains white blood cells collected from whole blood [5].
150 ~ 200mL red blood cells, most of the plasma has been isolated; Hemoglobin is about 20g/100mL (no less than 45g/ unit); Erythrocyte volume 55% ~ 75%.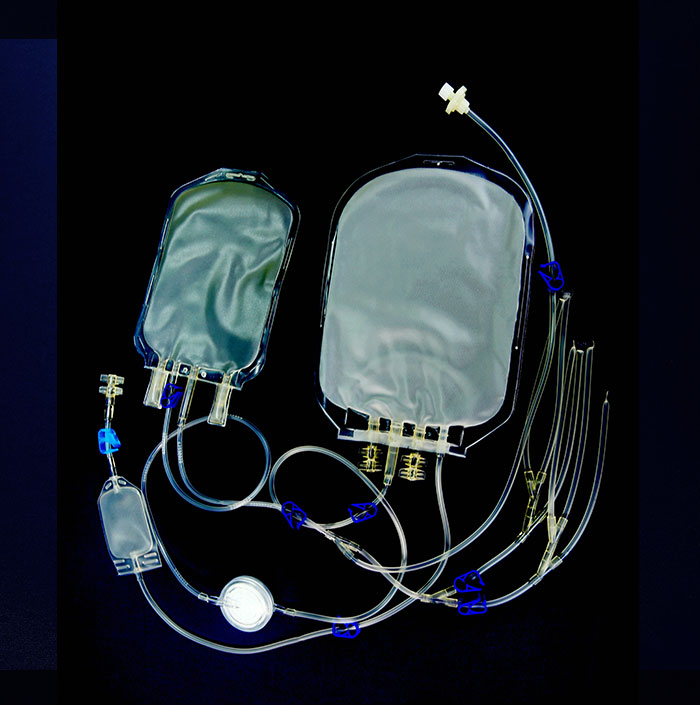 2. Erythrocyte suspension
Erythrocyte suspension is made by adding "additive" diluent after separating plasma.
Containing 150 ~ 200mL red blood cells and a small amount of plasma, 110mLSAGM (additive, including normal saline, adenine, glucose and mannitol) or equal amount of red blood cell nutrient solution was added. Hemoglobin is about 15g/100mL (no less than 45g/ unit); Hematocrit 50% ~ 70%.
3. Except "white membrane" red blood cells
Centrifugation of whole blood causes red blood cells to precipitate to the bottom of the blood bag. White blood cells (and most platelets) form a layer of white cells between red blood cells and plasma called "white membrane". Red blood cells are retained except for the "white membrane" red blood cells. The concentrated red blood cells contain about 10% white blood cells. Reduces the risk of transmission of intracellular infections (pathogens) by leukocyte and leukocyte antibody reactions during erythrocyte transfusion. "White membrane layer" can be used to pre.
That's all for the sharing,and we supply blood transfusion filter for sale, if you have any demand for our products,just feel free to contact us.