Collection and sterilization of serum
Blood transfusion filter Exporter shared that the principle of the experiment was to collect blood, coagulate it and separate serum. The serum is filtered through filters with progressively reduced pore size. Bottle, package, frozen storage.
1. Collection
Whole blood can be collected from slaughterhouses. Blood should be collected directly from moving objects and properly placed before being separated. Or, blood can be taken directly from living animals under the direction of a veterinarian. If the latter method is selected and the same group of animals are used for continuous blood collection, the serum with better repeatability can be obtained, but the amount is very small and the cost is very high. If done very carefully, sterile collection can be achieved.
2. The solidification
Put blood in the airtight container, 4 ° C for the night, can form clots, this is called the natural solidification serum, it than by centrifugal and physical methods, such as fiber protein separation blood cells is better, because in the process of forming clots, platelets release growth factors in the serum. The serum was separated from the clot, and the serum was centrifuged at 2000 g for 1 h to discard the precipitate.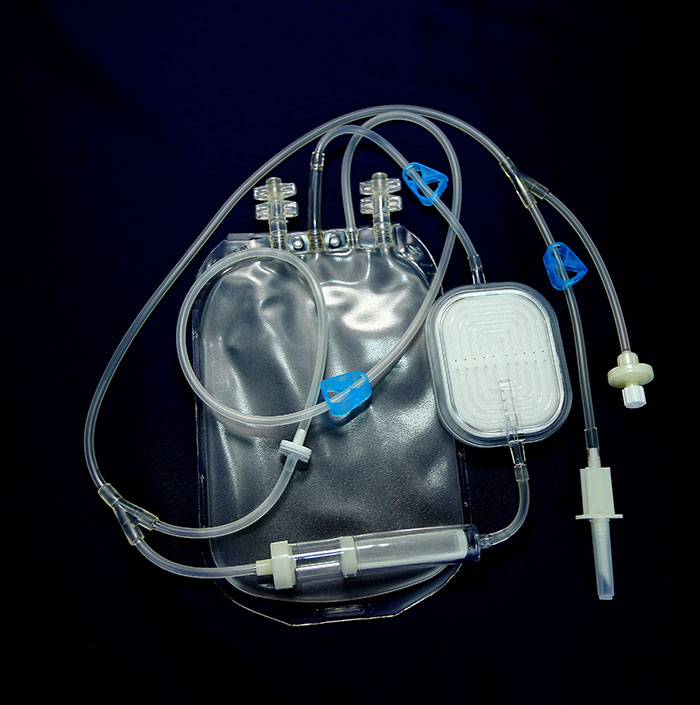 3. The sterilization
The serum is usually filtered using a sterile filter with a 0.1 m aperture, but because of its high viscosity and particle content, it goes through a series of glass fibers or other pre-filtration processes before final aseptic filtration. Only the final filtration requirements are sterile, using 142-350 mm built-in disc filters or similar disposable filters (e.g., M illipak 200). The prefilter may be a stainless steel filter with a replaceable cartridge, a dish filter, or a single adhesive filter (Pall Gelman). This last operation is very easy, but cleaning and reapplication is very difficult.
That's all for my sharing ,and welcomg to purchase our blood transfusion filter!