This blood filter is worth $450 million to help reduce inflammation shared the disposable leucocyte filter supplier.
From Life Times Mobile.
U.S. medical device maker CytoSorbents Corp has opened up a new market segment for medical devices with its blood filtration products. CytoSorb is a filter tube mounted on existing hospital blood pumps that USES a cylindrical tube containing polymer beads to remove toxins from a patient's circulatory system. Removing these toxins can reduce inflammation, which can damage tissues and organs if left unchecked.
The technology, invented by Vadim Davankov, 81, an adviser to CytoSorbents and head of the Russian academy of sciences, has been approved by 53 countries and some 46,000 filter cylinders have been put into use. In the European Union, doctors use them to treat sepsis, deadly bloodstream infections and trauma, including severe burns. But clinical trials of the technique are still underway in the United States to show that filters can reduce the risk of organ failure, stroke and death in severely ill patients.
CytoSorbents says it has a $20 billion potential market if the filter can be expanded from high-risk symptoms to heart and other surgical procedures.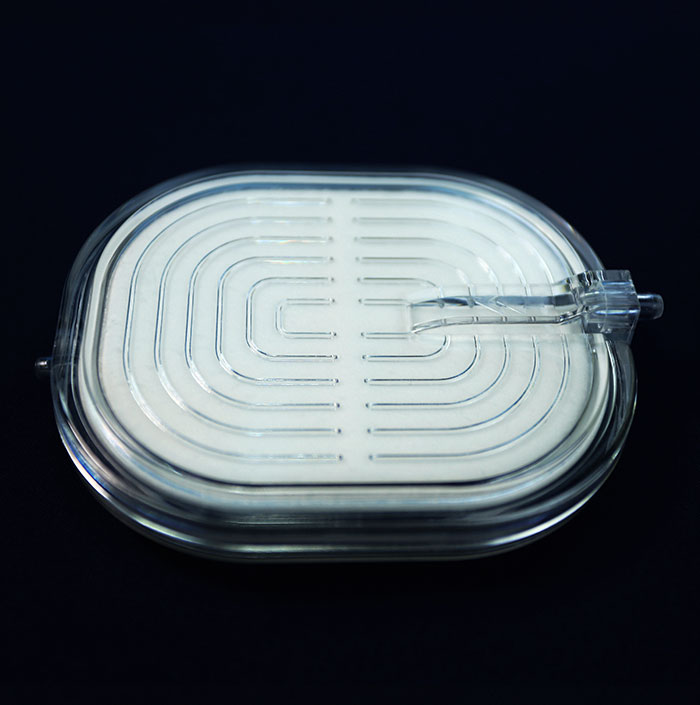 Now, the flagship CytoSorb and its derivatives have taken the company's market value to around $450 million, and CytoSorb's development has been funded by pentagon research agency Darpa, the U.S. army and air force, the national heart, lung and blood institute, the national institutes of health and the German government.
Typically priced at $1,000, the glass contains millions of polymer microbeads, each about the size of a grain of sand. The built-in pump ACTS as a funnel to filter the patient's blood.
Here's how it works: blood cells, antibodies and other important substances flow around the beads as the blood flows through them, but toxins and inflammatory proteins, especially proteins that are rejected by the water, get trapped inside.
Phillip Chan, CEO of CytoSorbents, says a typical sepsis treatment procedure requires three to five filters.
In the future, the U.S. will be CytoSorbents' top priority.
Hassan Khouli, chairman of the Cleveland clinic's critical care unit, says CytoSorb is a promising idea, but needs more research before it can be approved for widespread use in the United States. He said there were questions about possible side effects, such as whether the filters were also filtering vital nutrients or drugs from the patient's blood. CytoSorbents says it will present the results of a major U.S. trial in 2020 that aims to reduce the incidence of kidney damage after complicated heart surgery in 400 patients. Currently, hospitals in the United States can only use the filter for special emergencies.
That's all for the sharing, thanks for your reading, and we also supply closed platelet filtration system for sale, if you have any demand for our products, just feel free to contact us.