Why need to remove white blood cells when transfused?
In clinical transfusion therapy, some patients are often found to have elevated body temperature during or after infusion, infection with a virus after infusion, or ineffective platelet transfusion. Disposable leucocyte filter suppliers shares that these are because the donor's white blood cells are at fault. Although component transfusion significantly improved the efficacy of transfusion, it did not change the essential properties of allogeneic transfusion. In response to these problems caused by donor white blood cells, researchers have developed leukocyte removal technology. Leukocyte reduction filters is widely used in the medical field.
Leukocyte removal is an effective removal of donor leukocytes in blood preparations while ensuring the quality of blood preparations.
So far, there are two main types of white blood cell removal technology.
1. The centrifugal removal method separates according to the significant difference in the specific gravity of various blood components.
2. The volume of leukocytes in the filtration removal method is larger than that of red blood cells and platelets, and the white blood cells have adhesion, and are filtered and removed according to these characteristics.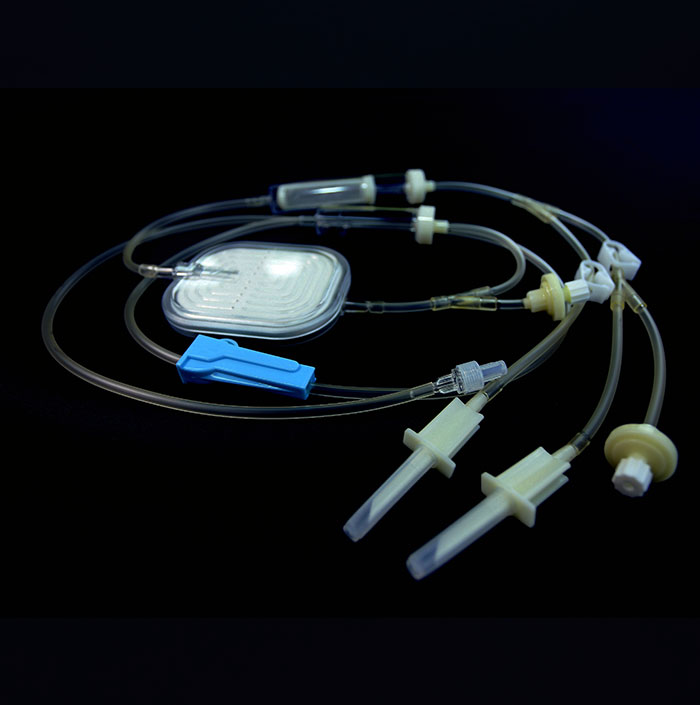 Allogeneic blood transfusion, in addition to special circumstances need to infusion of granulocytes, it is recommended to effectively remove donor white blood cells, to prevent the resulting transfusion adverse reactions and transfusion-transmitted diseases.
The main clinical significance:
1. Prevention of febrile non-hemolytic transfusion reaction caused by input of donor white blood cells.
2. Prevent allogeneic immunity caused by donor leukocyte antigens.
3. Prevention of transfusion-transmitted diseases caused by leukocyte virus.
4. It is beneficial to reduce the risk of other adverse reactions of blood transfusion caused by donor white blood cells.